New JCN Ad Campaign Condemns Democrats' Dangerous Threats To Supreme Court Justices
New $300k Digital Ad Buy Highlights Extremist Conduct, Attempted Kavanaugh Assassination
  WASHINGTON, D.C. — Today Judicial Crisis Network (JCN) launched a new $300,000 ad buy denouncing the Left's dangerous, threatening rhetoric towards U.S. Supreme Court justices. The ad, "Madman," features Senator Chuck Schumer's warning to Justice Kavanaugh after his Supreme Court confirmation that he will "pay the price" and references the Justice's recent attempted assassination.
Through the disgraceful intimidation of its members, the Left is seeking to directly influence decisions out of the Supreme Court. "Madman" will air digitally in the Washington, D.C. market.
Statement from JCN President Carrie Severino:
"Democrats are trying everything in their intimidation playbook in order to influence the Supreme Court's rulings and secure their policy preferences. Their tactics threaten the justices' safety, yet Democrats nonetheless unabashedly persevere with their dangerous political brinksmanship, encouraged by the far-left radicals in their party."
"Madman:" https://www.youtube.com/watch?v=iRjhwH5dSF4&feature=youtu.be
Ad Script for "Madman:"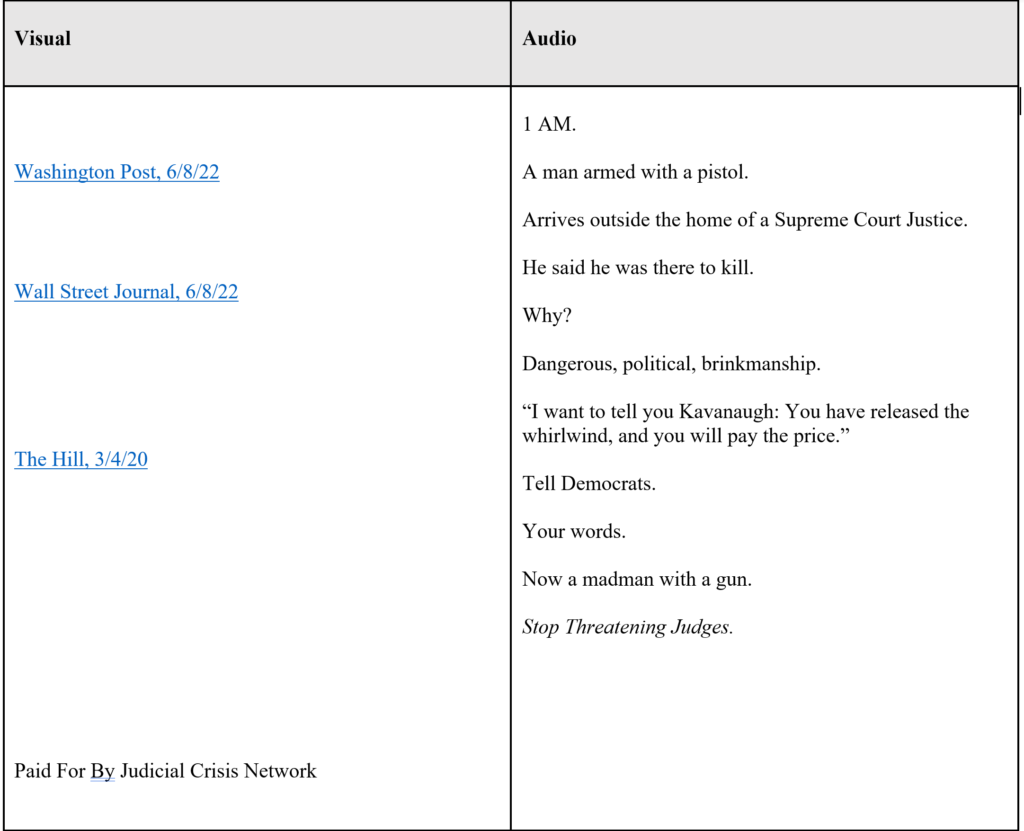 ###